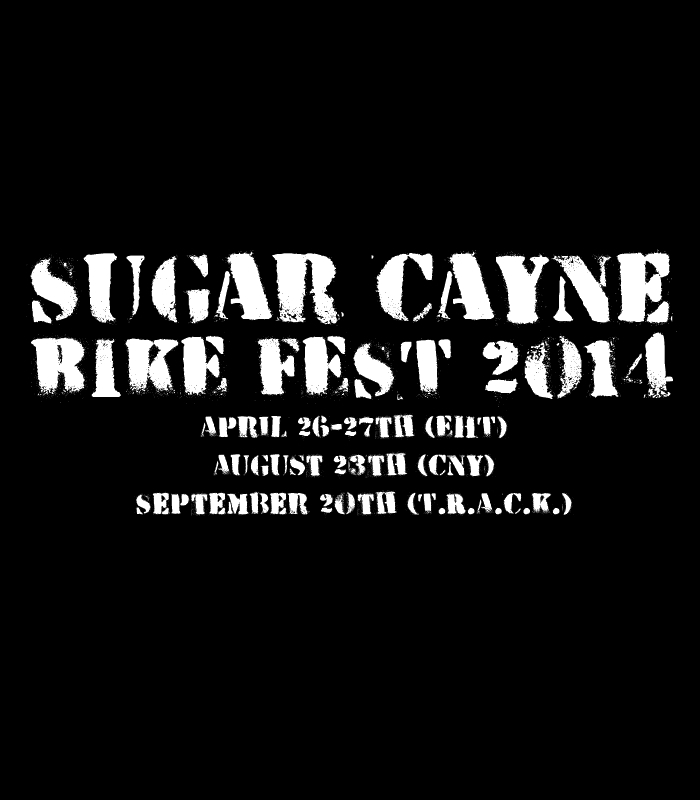 For 2014 we decided to do a series of Sugar Cayne Bike Fest Event Starting with our first stop at Egg Harbor BMX (EHT) in New Jersey on SaturdayApril 26th! We'll be doing our first event in conjunction with the Mid Atlantic BMX which will be happening on April 27th, it'll be 2 days of BMX fun for the whole family!
Our Next stop will be at CNY BMX in Bridewater NY on Saturday August 23rd! We have some special things planned for that event!
And Finally out big finale and 2nd Annual Sugar Cayne Bike Fest will be held again at T.R.A.C.K. in Trumbull CT!
Each stop will include our Long Jump, High Jump Manual and Cyclocross events for juniors and adults, beginner and experienced riders. We'll also be having Strider, MTB and open BMX racing. We'll have more info very soon.
We might ad a few more stops this year so make sure you stay tuned