2016 SCBF Billerica Results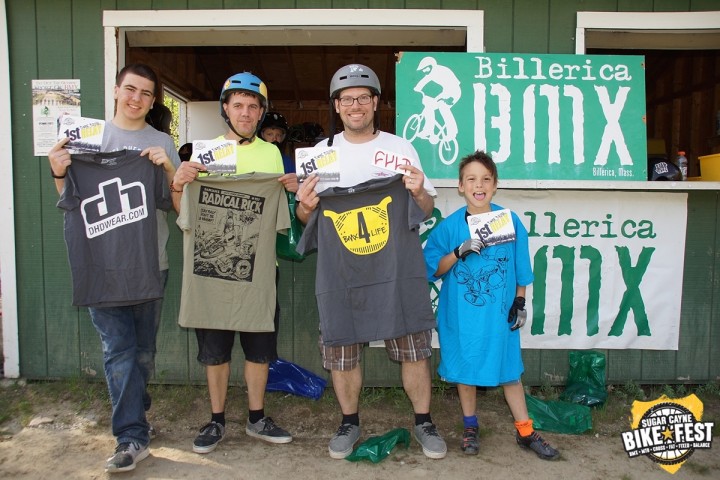 Below are the result charts from the Sugar Cayne Bike Fest at Billerica BMX. The first chart show how each rider did and what place they came in and the 2nd chart shows the points all the riders got for each event. The 2nd chart also shows how many 1st, 2nd's, 3rd's and podium positions each rider had.
You can sort the results in any way by simply clicking on the arrows next the to the competition names. If you want to just see the the results of a certain age group just type in the age group in the search bar on the upper right of the tables.
For best team we added up the total points of all the riders on a team.
Best Team Results are:
1st, Team B, 224pts (MATTHEW DUFF, ADRIAN JACKSON, ROGER GOULD, CURTIS JACKSON)
2nd, Team C, 211pts (JAYCE RYAN, MATT MCDONNELL, LOCEN MCDONALD, JEREMY DUFF)
3rd, Team A, 146pts (Justice Cayne, DAVID HARWOOD, JEREMY STEC, JASON GALLAGHER)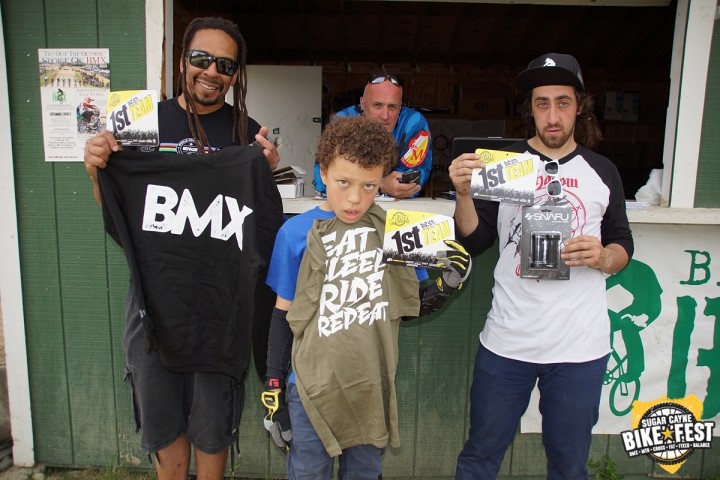 Points:
Everyone who competes get points at the SCBF. The total points of each rider determines the winner of "Raddest Girl", "Best Team" and "Raddest Old Guy" along with other event results. below is the point break down>
1st=10
2nd=8
3rd=6
4th=4
5th=3
6th=2
7&Up=1
Jayce Ryan won "Most Wins"