The Sugar Cayne Bike Fest returns for it's 10 year anniversary! There will be two events this year. The first event will be at Tri-City BMX track in upstate New York on August 27th! It's been 6 year since we did our first SCBF at Tri-City! Super excited to head back for another round of fun on bikes!
Then we head up to Trumbull BMX in Connecticut on October 21st for the official 10 year anniversary of SCBF. Trumbull BMX is the track where it all started back in 2023 and we're looking forward to carrying on the tradition!
COMPETITIONS: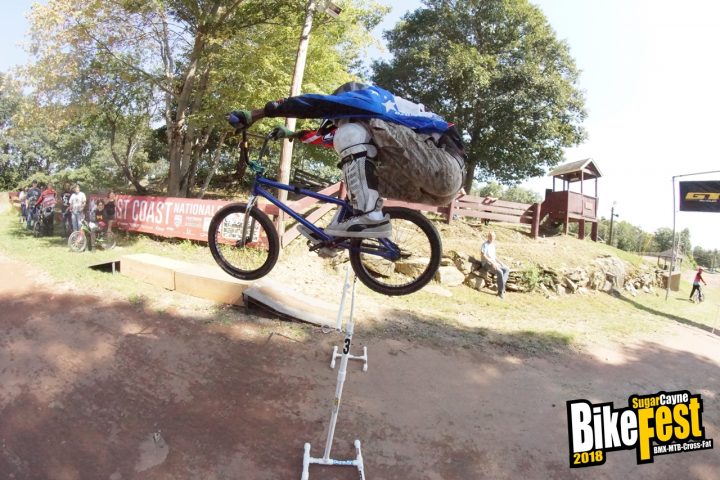 Below is the tentative list of competitons we'll be doing depending on participants. We're bringing back some oldies but goodies! We also added a few twist to each one.
FLAT PEDALS ONLY! NO CLIPS!
"Bunny Hop"
"Bike Relay"
"Wheelie Vs Manuals": (Who can go over the most track features with the front wheel up)
"Multi Lap/Cyclocross Race": (3laps for adults 16&Over, 2 laps for kids 15&Under)
"Money Open" (16-39 class & 40 & Over Class): This is not your typical Money Open.
"Trick Attack" (Bonus comp if time permits): Riders show off their skills on the last straight. you can be as creative as you want by doing tricks on every obstacle, flowing with style or both!
"Bike Of The Day Showcase"
We have some cool prizes for this year's events. Stay tuned for updates!
WHAT TYPE OF BIKE CAN I USE TO COMPETE?
From the very start, the Sugar Cayne Bike Fest was about bringing the off-road cycling community together. You can compete on any non motorized off-road bicycle including:
BMX of all types and sizes
MTB of all types and sizes
Cyclocross Bikes
Gravel Bikes
Fat Bikes
Trials Bikes
BIKE RELAY:
In this event riders team up into teams of 5 representing the 5 age groups (9&Under, 10-15, 16-39, 40&Over). Pre registering will make it easier for us to setup the teams before the event. Team will be named by letter's A-Z depending on how many teams.
The youngest (9&Under) start from the gate and race to the first berm where their "10-15 year old" team mate will be waiting for them to tap them in
Then the 10-15 year old's race to the 2nd berm where their "16-39 year old" team mates will be waiting for them to tap them in
Then the 16-39 year old's race to the 3rd berm to tap their "40&Over team mates in.
Then the 40& Over riders race to the finish line First rider to the finish line wins for the team.
SWAP MEET/VENDORS ROW: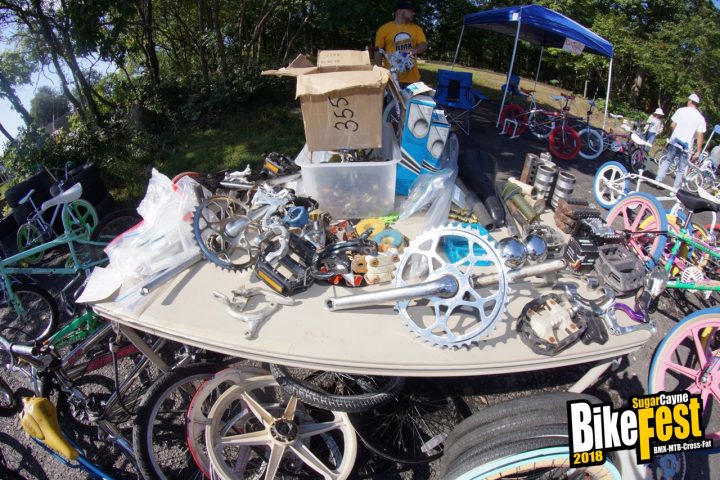 All Bicycle vendors are welcome to setup shop at the event. Buy-Sell-Trade any of your bikes, bike parts or bike releated goodies from vintage to modern day! It doesn't matter if you have a bike shop or you're just trying to get rid of bikes from the garage, come on out and set up.
BIKE OF THE DAY SHOWCASE: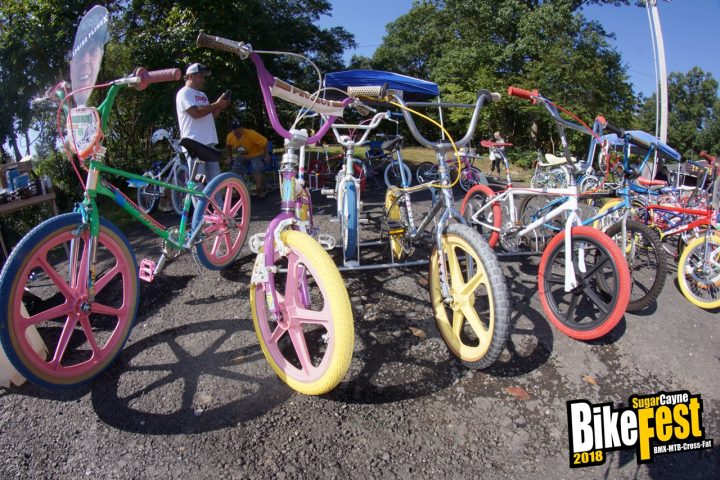 If your a fan of the Sugar Cayne Bike Of The Day series, we bringing it to life at the Sugar Cayne Bike Fest! Bring your BMX bikes out and put them all on display for everyone to see. We want to see ALL ERAS represented in this showcase. We'll also be picking our favorite 3 Bikes Of The Day with the top prize being a new frame!!
SCHEDULE:
Below is the schedule for both events. Competitions and times subject to change:
| | |
| --- | --- |
| EVENT TIME | 9am-4pm |
| VENDOR/SHOWCASE SETUP | 8:30am |
| REGISTRATION/PRACTICE | 9am-10:30am |
| EVENT STARTS: | 11am |
| BUNNY HOP | 11am |
| MONEY OPEN ROUND #1 | 11:40pm |
| BIKE RELAY | 12:10pm |
| MONEY OPEN ROUND #2 | 12:40pm |
| WHEELIES VS MANUALS | 1:20pm |
| BIKE OF THE DAY WINNERS | 1:50pm |
| CYCLOCROSS/MULTILAP RACE | 2:10pm |
| TRICK ATTACK Or SKID (Optional Comp) | 2:40pm |
| MONEY OPEN ROUND #3 (MAIN) | 3:20pm |
TRI CITY FLIER: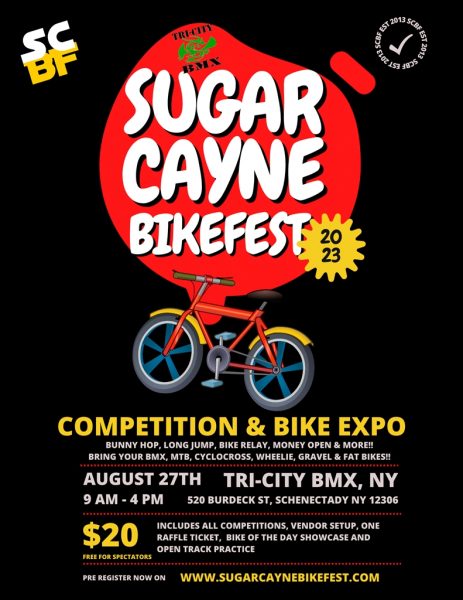 REGISTER FOR SCBF TRI-CITY BELOW
TRUMBULL FLIER: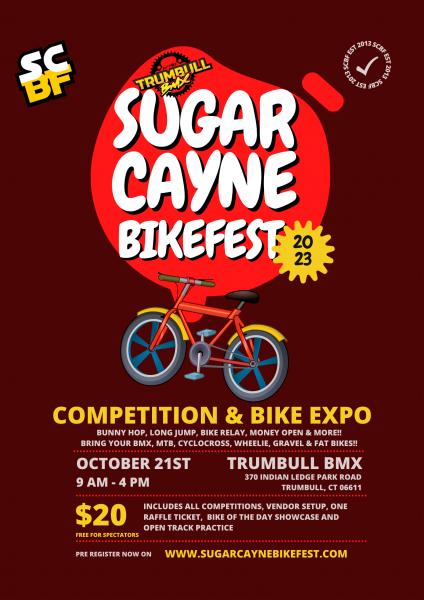 REGISTRATION FORM FOR SCBF TRUMBULL BELOW
Leave any questions in the comments below!
Looking forward to see you all at the events