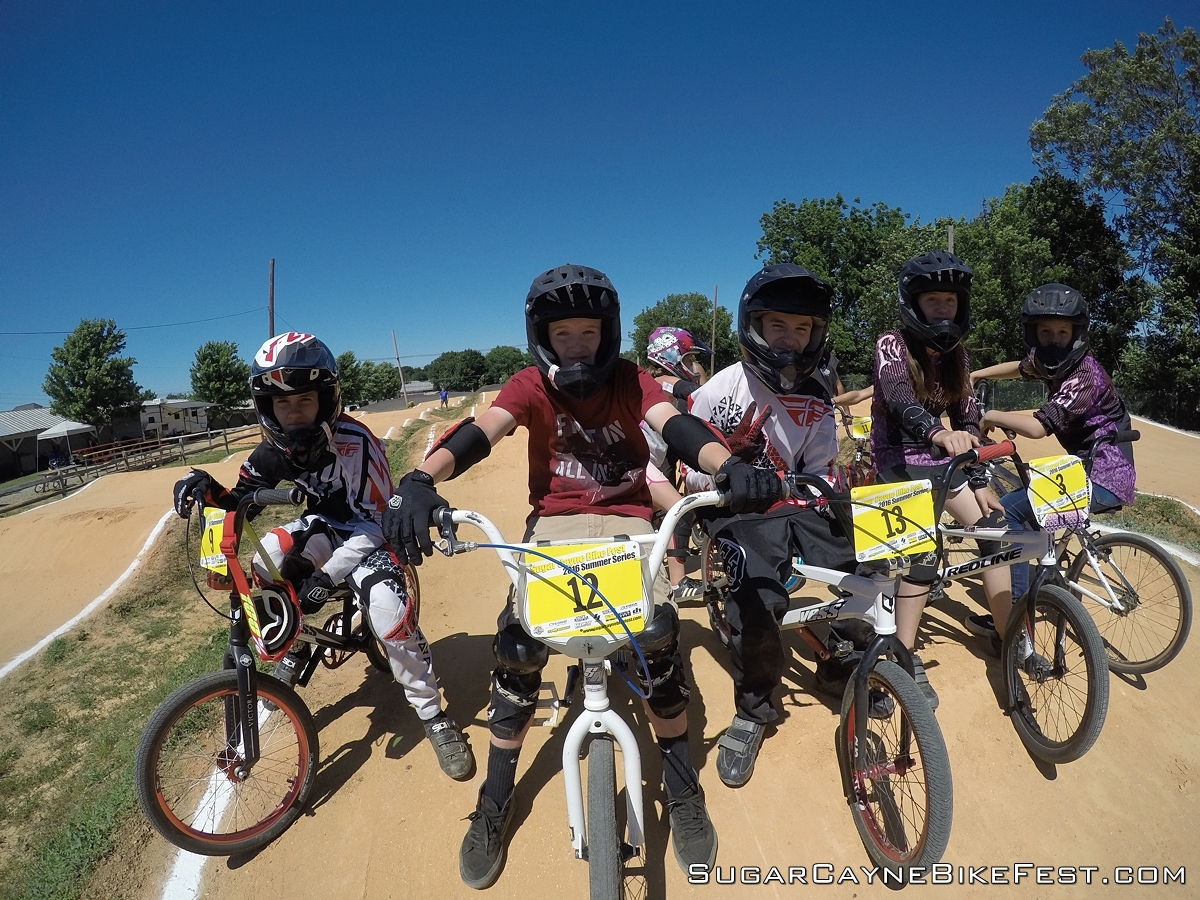 Another fun day of non stop off road cycling games were had during the 2nd Annual Sugar Cayne Bike Fest at Hagerstown BMX track in Maryland. The weather was amazing….very windy but amazing, the track was dialed and we had a nice turn out for the event.
This event had a bunch of first for the SCBF. First, We debuted the Holeshot eliminator competition which pitted two riders against each other in a drag race to the first turn with the winner moving on to battle the next rider. This was also the first time we had a scooter/fat boy race at the event. There was a three way tie between Ian, Madison and Wyatt for the "Most Podiums" competition and to keep things more evenly matched between the riders we had the two youngest riders use these cool dirt scooters and the older rider use a fat boy. They raced on the new Strider track at Hagerstown BMX and it wound up being the best race of the day lol!
And then there was Tom Scott! During the best style competition the riders were suppose to get as stylish as they could down the 3rd straight. Our friend Scott was in teh zone and decided to attempt a back flip off the berm. He picked the lowest most laid back part of the berm to be trying a back flip on and it wound up being an epic failed attempt with Tom landing upside down but he got right back up! And yes we do have it on video.
We'll have the results and videos from the event coming soon but for now check out our photo gallery below!