About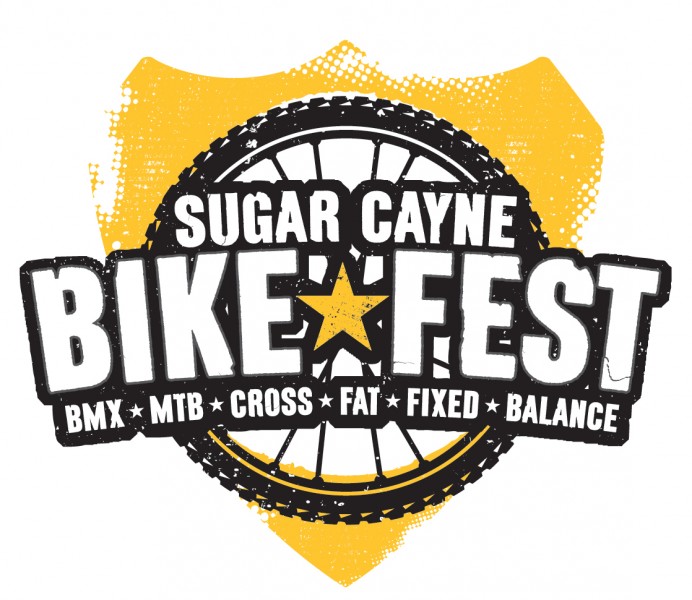 The Sugar Cayne Bike Fest is a celebration of off road bicycling. It's an event for all the different disciplines of off road cyclist to come together for a fun day of friendly competition and sharing ideas. The SCBF features multiple competitions for men and women of all ages in the discipline of BMX, MTB, Cyclocross, Fat Bike, Balance and even Fixed Gear cycling.
The first Sugar Cayne Bike Fest began as a once a year event and has now grown into a tour with multiple stops in the the northeast. Every stop one the tour is held on various USA BMX sanctioned BMX tracks. The competitions are a fun change of pace from the regular off road cycling competitions we're all accustom too.
For 2016 We made some major changes to the format of the event. Please read below.
This year's events will be even more of a "Run What Ya Brung Jam", anyone with any bike type can compete.(Fat Bike, Cyclocross, BMX, MTB, Trials, Road etc)
-No separate "Bike Type" competitions, All bike types compete together
-Bring any/all the bikes you want, compete on a different one in each event if you want.
-No year end points chase, each event is a stand alone event with the exception of SCBF 2day Mega Weekend at Hampton BMX and Richmond BMX.We're gonna do that like a mini series
– Age Groups 9&Under, 10-15, 16&Over, No Boys/Girls only classes, everyone competes together.
-We will be grouping all competitors into teams of 4 riders with at least one rider from each age group in each team. At the end of the event we will be awarding the 3 teams with the highest combined score.
-Individual riders- will be awarded per competition
-If there are not enough riders to form a team(3 or less) those riders will called the "Rebel Run Riders". At the end of the event the teams will have a chance to add a Rebel run Rider's points to their total points via lottery. Once all points have been calculated the winning teams will be announced.
-COMPETITIONS(Oldies But Goodies):
Bunny Hop.
Long Jump
Last Straight Dash
High Jump
Longest Skid
Relay Race
Best Style
(NEW Comps)
Time Trial Relay
Multi-Lap Race(It's a little different than the previous ones)
Most Manuals
10 Different competitions all in one day(depending on turn out)
It's not mandatory for all members of a team to compete in all the competition. Just do the one's you want and have fun.
I also updated the the results system on the site. I should be able to get the results up a lot faster. Before it was a super time consuming process to get the results on the site, now it's a lot easier and it won't take so long. you can see it in action at the link http://www.sugarcaynebikefest.com/scbf-winter-series-8-res…/
That's it for now. Stay tuned for more updates and changes!
It's gonna be a fun year!