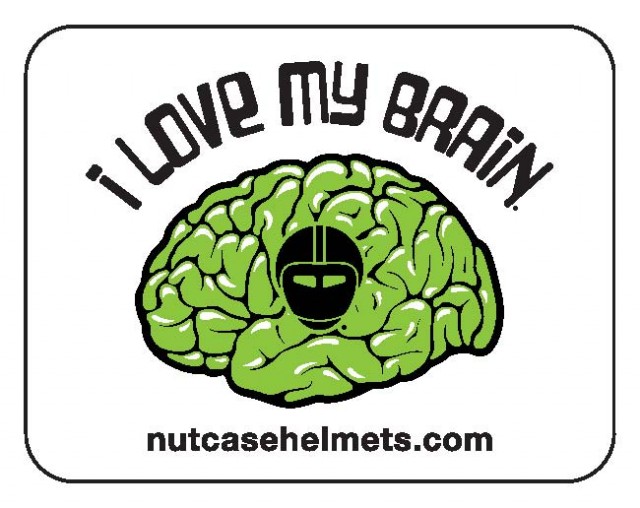 We're happy to announce Nutcase Helmets will be sponsoring the High Jump Jrs (15 & Under) competition for the remaining stops of the tour. We will be awarding a helmet to the winner at each stop! This is awesome for us because we're big fans of Nutcase Helmets, they make the best looking most diverse styles of  helmets on the market. And since we here at SugarCayneBikeFest and  SugarCayne.com are all about BMX and art we feel that Nutcase Helmets are a perfect fit to our vision!
Here a little more info about Nutcase Helmets and how it began!
The objective of Nutcase helmets is to combine highly visual graphics with multi-purpose helmet designs that are popular among bicycle, skateboard, scooter and in-line skate enthusiasts.

"We recognized a gap in the marketplace for cycle and skate helmets, where they were either solid black or a licensed character. There was nothing 'cool' from a graphics standpoint for youth and adults," said Nutcase founder Michael Morrow. "We made Nutcase helmets for ourselves, our kids and our friends. The response has been tremendous."

"The first thing I thought was this is a super fun idea that needed to be turned into a new business. Helmets that reflect the participant's allegiance to an idea, or reflect their personal style were nowhere to be found", said Morrow. The first thing he did was look at helmets offered in stores from specialty shops to mass merchants, and discovered that when it comes to cool graphics on helmets, there are few. "Most helmet graphics are either cheesy or based on cartoon characters, which means anybody over three is pretty much excluded. I believe there are kids and adults who want to ride their bikes or skate boards in a simpler helmet shape than the aerodynamic cycle helmet style, and would like a product that is more visually fun and expressive than just another black helmet", said Morrow.

With helmet laws evolving in nearly every state, more and more riders will be required to wear helmets. Morrow feels that Nutcase provides just the right kind of creativity to inspire kids of all ages to want to wear helmets, rather than being told to wear them and reluctantly doing so out of fear of a ticket or the wrath of their parents. "People are not going to wear helmets any less in the future, so somebody has to make them more exciting to wear. That 'somebody' is Nutcase!" said Morrow.
Nutcase is now a leading designer of helmets for bike fanatics, skate and snowboarders and people who want to stand out in the water.  Headquartered in Portland, Nutcase manages design innovation and booming international safes efforts across North America, Europe, Asia and Australia.