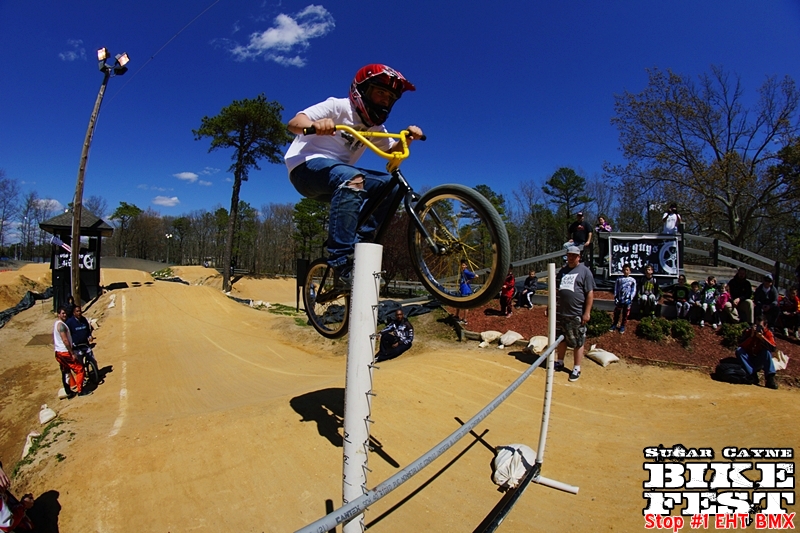 Stop #1 of the Sugar Cayne Bike Fest and Mid Atlantic BMX Jam at Egg Harbor Township BMX Track is now in the history books. We had a great time producing the event along with the awesome crew at EHT BMX, Mid Atlantic BMX and Bulldog Bikes. I couldn't have done it without you. I also want to give a huge shout out to everyone who came down to be a part of the event. I really hope everyone had a good time and enjoyed their prizes. I'm looking forward to seeing you at our other stops this year.
Below are the photos from Day #2 (Sunday). If you share these photos on Facebook please tag the SugarCayneBikeFest page. We want to spread the word about the event and show everyone what they've missed!
Having trouble viewing the images below? Click Here!