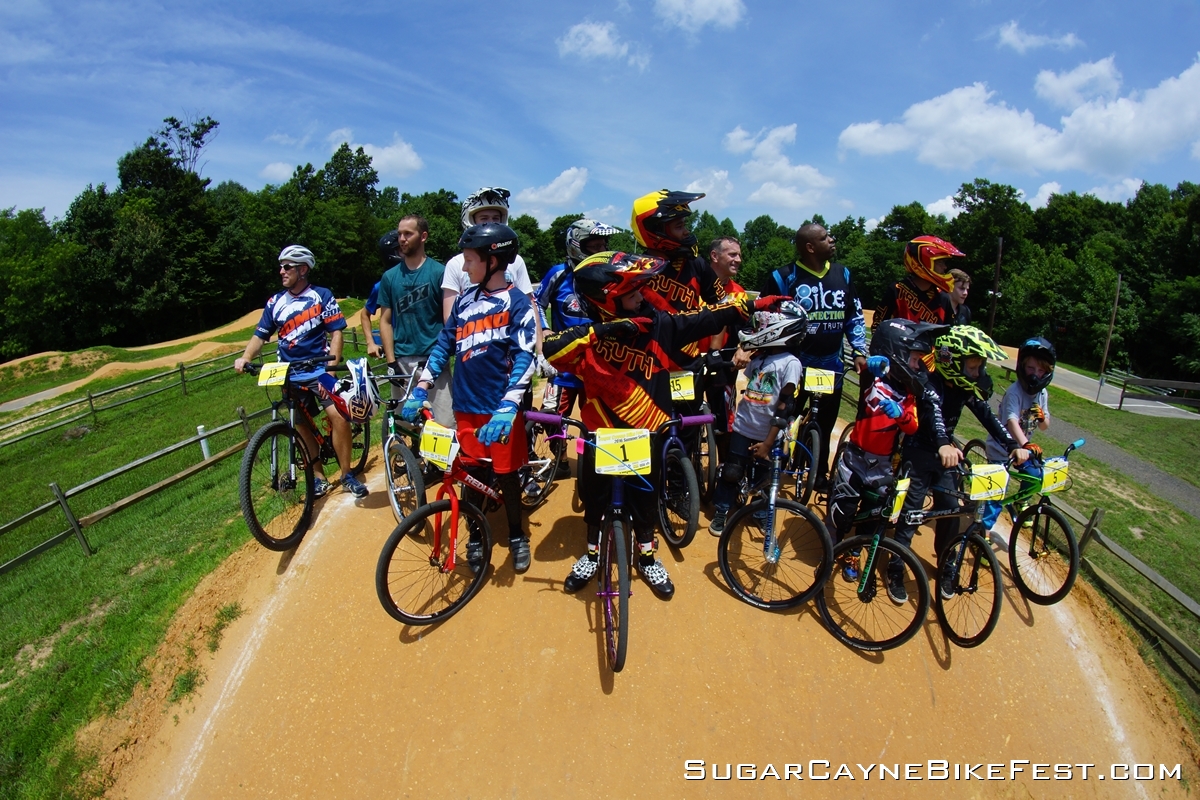 Another Sugar Cayne Bike Fest event is now in the history books and it was a lot of fun! For this event we went down to Southern Maryland BMX (SOMD). It was our first time at SOMD and we really liked it. The track has some nice jumps and lines plus there's a cool Strider/Balance bike track in the infield. For this event we ran the Bunny Hop, longest Skid, Bike Relay, Best Style, Time Trail Relay and the Hole Shot Eliminator competitions. We didn't get to run the full High Jump competition.
Gotta give a big shout out to Kyle Lightbown, Greg Wheeler and all the volunteers that helped with making the event run smooth. A special shout out goes to Truth BMX Products for letting us know about SOMD, setting up shop at the event and also sponsoring the SCBF by donating some great prizes.
Also have to give a huge shout out and thank you to Snafu BMX, Hyper Bicycles, Free2Ride, BMX Racing Group and Carrera America for their incredible support for the SCBF. The prizes they sent us are awesome and it really makes these special!
Below is our photo gallery from the event, video is coming soon!
Next up is First State BMX in Delaware August 27th!!