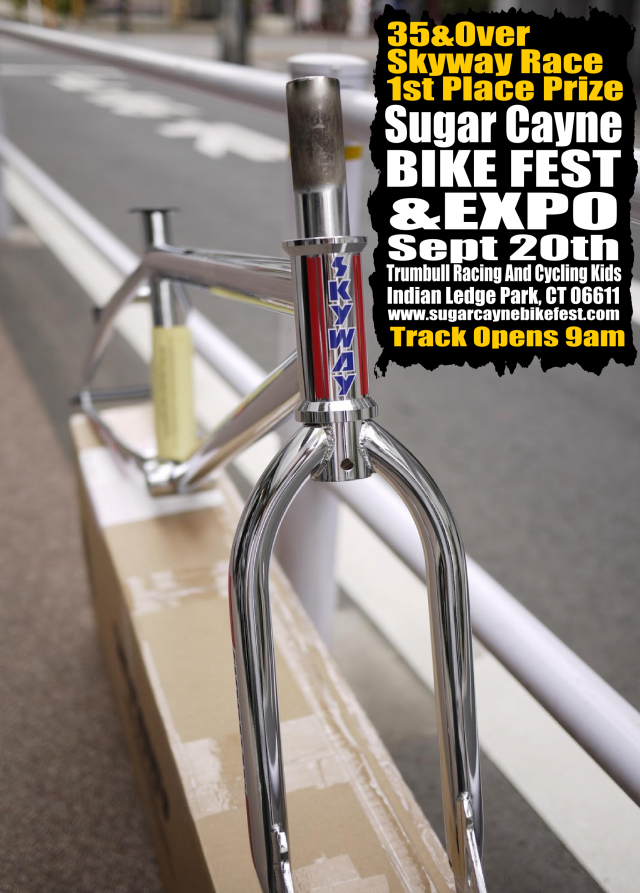 For the 2nd Annual Sugar Cayne Bike Fest at Trumbull T.R.A.C.K in CT we added a special 35 Year Old and Over Skyway Race! It's a race for all the older riders who've been wanting to get their hands on some awesome Skyway Machines swag that's been coming out!
The competition will be a 1 moto transfer race and for the main the competitors will have to do two laps around the track! FLAT PEDALS ONLY!
First place will get an awesome looking chrome 2014 Skyway T/A frame and fork in a 50th Anniversary Box, 2nd place will get a set of black Skyway Tuff Wheels and 3rd place with get two 50th Anniversary Skyway hats (1Black & 1 Grey)
So come through this Saturday Sept 20th and see if you can win the goods!! Track opens at 9am, competitions start at 11am. Full event schedule will be posted soon!